The product selection is currently being narrowed down. To turn off the narrow down
Narrow down by:
Colour
Min Order: 100
Price From: AU$46.15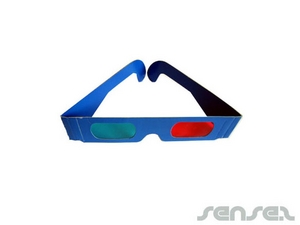 Min Order: 5000
Price From: AU$0.22
Promotional VR Glasses
3D movies and 3D TV is the latest when it comes to entertainment options today. We all loved watching Avatar or Pirates of the Caribbean in 3D and sooner or later we will all have 3D TV's in our living rooms. Our range of 3D glasses helps you promote your 3D TV promotion or 3D movie to the general in a cost effective way. Choose from paper 3D glasses to quality plastic 3D glasses or clip on 3D glasses for spectacle wearers. We can do the whole range of 3D glasses for you, all branded with your custom logo print. 3D TV and 3D movies just brings more reality to your living room! We just love all that is 3D! Great also for tourism promotions or other creative real world promotions! We can even print 3D postcards for you, that you can then look at with your 3D glasses and get a real 3D mailout sent to you! Ideal for product promotions also!

Where can I buy custom branded 3D Glasses? Where can I get printed 3D Glasses from? Where is the best place to buy printed 3D Glasses? Where can I get cheap 3D Glasses from? No need to look any further - We can help you with all your needs.